Curly Girl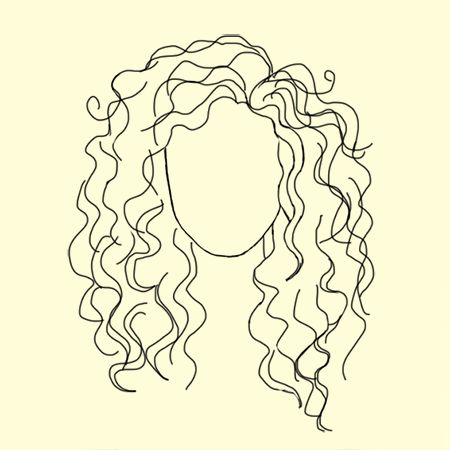 As I lay in my bed, the room pitch black,
My head resting on a satin pillowcase,
I think about the times I spent on my laptop,
Searching for a cure.
My fingers were typing on the keys rapidly,
As no result showed,
And my hair sat on my head,
Its curls falling down my shoulders and back.
My hair was something I cherished yet hated,
It was different yet difficult.
Looks of awe and admiration of my curls made me smile with pride,
While tears of frustration blurred my vision as my brush got tangled in the mess.
I can vividly recall the times I wished I had straight hair,
And not the mess that was mine.
There were so many things that I never liked.
I hated that the products I bought never worked on my hair,
I hated the fact that I had great hair one day,
Then woke up with different curl patterns.
I hated that I had to try a high ponytail more than once.
I hated it! I hated it! I hated it!
But, as I stared at the empty ceiling, I asked myself,
"Why?"
Why did I hate that I never knew I used the wrong products?
Why did I hate not taking care of my hair?
Why did I hate styling the thing that made me unique?
Why hate the one thing I can't control?
Why not love it instead?
All this time I had,
I spent it on picking out every flaw I had,
Everything that made me who I was,
And despised it.
Even worse was the timing.
Young me didn't even know how harmful this mindset was.
How could I despise something that my loving parents gave me?
I felt sadness for hating on my family's pride and joy.
So as I grew older, I decided that I needed to change.
Research was an old friend of mine,
A thing that made me anxious,
But now I'm using it for good.
I learned so many things,
That I never knew at all.
So many factors came into hair,
That I could've known then, but I know now.
Instead of hating, I started loving.
I love the feeling of my hair products painting my curls,
I love how it easily brushed through.
I love that I now know more ways on how to style my hair.
I love the things that made me unique.
I love who I am,
And that will never change.
Leave a Comment